Sanyo Vacuum Filters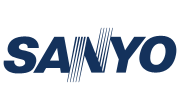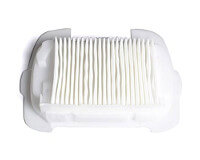 Sanyo replacement filter for select bagless canister vacuum cleaners. Sanyo part 6161247100. Sanyo filter for bagless canister vacuum models: DOES...
$29.99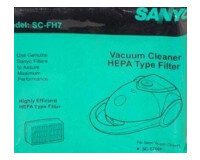 Sanyo SC-700P canister vacuum cleaner exhaust HEPA filter replacement. Genuine Sanyo HEPA filter # SCFH7.
$17.99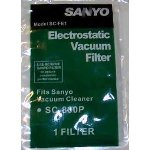 Electrostatic replacement vacuum filter for the Sanyo SC-800P vacuum cleaner. Genuine Sanyo SCFE1 replacement.
$9.99

Highly efficient HEPA filter cartridge replacement for the Sanyo SC-X1000P vacuum cleaner. Sanyo filter # SCFH5.
$17.99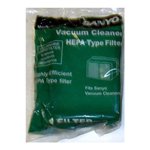 Fits Sanyo SC-X2100P vacuum cleaners and Sanyo vacuums that use the SCFH2 exhaust HEPA filter. Genuine Sanyo vac filter.
$20.99