Categories
Information
Featured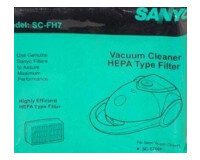 Sanyo SC-700P canister vacuum cleaner exhaust HEPA filter replacement. Genuine Sanyo HEPA filter # SCFH7.

Highly efficient HEPA filter cartridge replacement for the Sanyo SC-X1000P vacuum cleaner. Sanyo filter # SCFH5.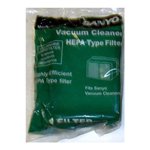 Fits Sanyo SC-X2100P vacuum cleaners and Sanyo vacuums that use the SCFH2 exhaust HEPA filter. Genuine Sanyo vac filter.
© 2023 Owned and Operated by JAF Vacuums Powered by ZenCart