Categories
Information
Featured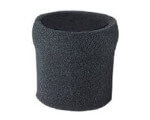 Shop Vac foam filter replacement part number 9058500 (90585, 905-85-00). This foam sleeve filter fits most ShopVac. Single filter made to fit ShopVac vacuums. Replacement...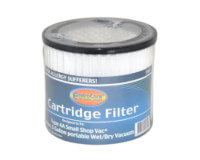 Type AA small cartridge vac filter replacement 9039833 for most Shop Vac 1 to 4 gallon wet dry vacuums. Approximately 5.7 inches in diameter and 5 inches in height. Replacement...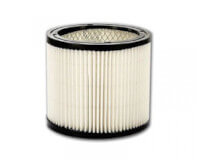 Replacement filter designed to fit MOST shop vac wet/dry 5 gallon models, EXCEPT Hang Up and H87S models. Fits vacs designed to use a Type U sized filter. Shop Vac part filter...
© 2023 Owned and Operated by JAF Vacuums Powered by ZenCart