Carpet Pro Belts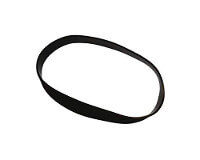 This belt fits Carpet Pro upright vacuum cleaner models: CPU-75 (CPU75) CPU-75T (CPU75T) CPU-85 (CPU85) Single replacement Carpet Pro vac belt...
$4.99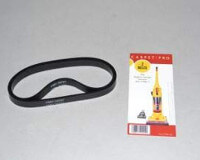 2 pack of genuine Carpet Pro replacement vacuum cleaner belts for bagless upright model: CPBU-1 (CPBU1) Carpet Pro replacement part CPBU-B2.
$8.99
2 pack of vac belts for Carpet Pro canister vacuum model: CPC-P (CPCP) Geared canister vacuum belt part CPCP-B2.
$8.99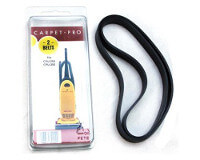 2 pack of replacement vacuum belts for Carpet Pro upright models: CPU-1 (CPU1) CPU-1T (CPU1T) CPU-2 (CPU2) CPU-2T (CPU2T) CPU-250 (CPU250) CPU-350...
$8.99