Categories
Information
Featured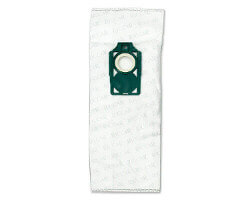 Maytag M600 HEPA vacuum bags for the M600 ultra lightweight cordless upright vacuum cleaner. Replaces Maytag HEPA vacuum bag part M5H-6 HEPA. 6 pack of HEPA media vacuum cleaner...
Backordered. Envirocare Anti-Allergen HEPA vacuum cleaner bags for the Maytag M600 lightweight upright vacuum. Total of 18 HEPA vac bags (3 pack contain 6 bags each). Replacement...
... more info
Replacement for Maytag M600 HEPA vacuum cleaner bags, part M5H-6. 6 pack of disposable HEPA sweeper bags with 99.7% filtration. Maytag M600 cordless upright vacuum cleaner bags...
© 2020 Owned and Operated by JAF Vacuums Powered by ZenCart