Categories
Information
Featured
Simplicity Wonder Vacuum Bags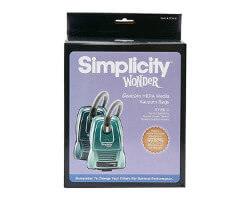 Type C canister vacuum bag SCH-6 (SCH6). Made to fit Simplicity Wonder and Wonderp canister vacuums. 6 Type C Simplicity HEPA vacuum bags featuring a self-sealing closure...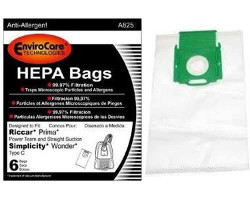 Backordered. 18 vacuum bags for the Simplicity Wonder canister vacuum cleaner. 6 Type C bags in a package. 3 packages. Total of 18 HEPA canister vacuum bags for the Simplicity...
... more info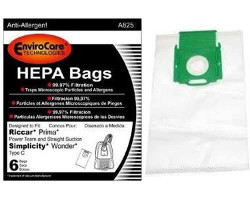 Backordered. 6 pack of Type C HEPA filtration vacuum bags for the Wonder canister vacuum. Type C vacuum cleaner bags by Envirocare. Part number A825. Replaces Simplicity Type C...
© 2020 Owned and Operated by JAF Vacuums Powered by ZenCart