Categories
Information
Featured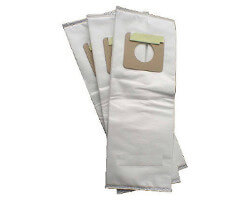 Synthetic cloth, disposable vac bags fitting ALL Belvedere commercial and residential upright vacuums. Synthetic designed not to tear. Stronger than paper bags. 99.7% filtration....
3 bags with allergen filtration for Belvedere upright vacuum cleaners that use a vacuum bag. 3 Belvedere replacement vacuum bags. Also fit Panasonic upright vacuums.
High quality allergen control vacuum bags for upright Belvedere vacuum cleaners. Fits ALL Belvedere upright vacuums. Same size as Panasonic U-3 and U-6 bag. Contains 9 replacement...
© 2022 Owned and Operated by JAF Vacuums Powered by ZenCart