Categories
Information
Featured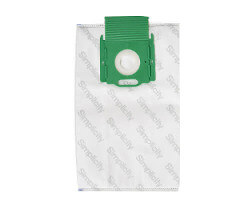 HEPA media vacuum bags for Prima power team and straight suction canister vacuums. Replacement for RCH-6 (RCH6). These HEPA bags feature the self-sealing bag closure...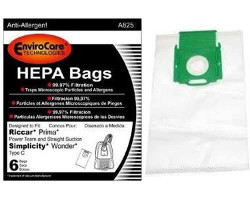 6 pack of Riccar Prima canister HEPA vacuum cleaner bags. Replacement anti allergen Type C HEPA vac bags made by Envirocare to replaces Riccar Prima bag RCH-6.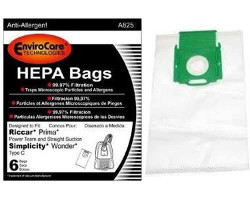 18 vacuum bags for the straight suction Riccar Prima canister vacuum cleaner. 6 canister bags in a pack. 3 packs. Total of 18 Type C HEPA filtration vacuum bags for the Riccar...
© 2021 Owned and Operated by JAF Vacuums Powered by ZenCart