Panasonic Attachments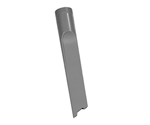 Crevice tool replacement for Panasonic upright vacuums. Panasonic part AC60RZFZVU6. This crevice tool is typically located on the back of a Panasonic...
$14.99
Genuine Panasonic dusting brush replacement. Panasonic part AC88RYUZV06. This dusting brush is commonly found on Panasonic upright vacuum cleaners...
$12.99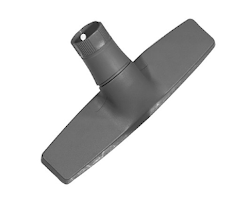 Floor brush attachment for Panasonic canister vacuum cleaners. Has the hole in the attachment to snap on to your Panasonic vacuum wand. This is the...
$22.99
Panasonic canister vacuum floor brush replacement AC96RBMWZV06. Dark grey in color. This Panasonic floor brush has a hole near the base that allows...
$22.99
Dark grey canister vacuum cleaner floor brush. Panasonic part AC96RGJZV04. Floor brush part AC96RGJZV04 fits Panasonic full sized canister vacuum...
$22.99
Replacement turbo brush for Panasonic canister vacuum cleaner models MC-CG985 and MC-V9658 Panasonic replacement part AC85PCSUZV0N. Made by Panasonic.
$49.99