Categories
Information
Featured

One left edge brush and one right edge brush Oreck vac part numbers 097524902 and 097525002. These edge brushes fit the bottom plate of the Oreck XL 2000, 3000 and 4000 series....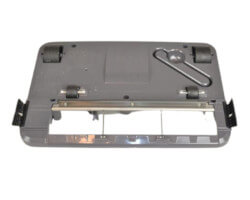 Base plate assembly for Oreck XL and XL2 upright light weight vacuums. Does NOT FIT the Oreck XL21 or BigFoot. Oreck vac part 09-75715-03 and 097571503. Your Oreck XL bottom plate...

Oreck replacement squeegee part 77046-01 and 7704601. This squeegee will ONLY fit Oreck XL21 upright vacuum cleaners. The squeegee on the bottom of an Oreck upright vac helps with...
© 2021 Owned and Operated by JAF Vacuums Powered by ZenCart