Categories
Information
Featured
Kenmore / Sears Misc. Parts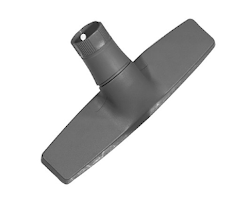 Replacement Kenmore floor brush attachement for Kenmore canister vacuum cleaners. This floor brush has the hole in the attachement to snap on to your Kenmore vacuum wand. Generic...
This dusting brush attachment fits inside of your extension wand on Kenmore upright vacuum cleaners. Grey. Typically part of the on board tool set on Kenmore Whispertone and other...

2 electric wands in a set. Fits Kenmore Progressive models and other Kenmore canister that have a short neck (NOT swivel). Generic wand set designed to fits specific Kenmore...
© 2020 Owned and Operated by JAF Vacuums Powered by ZenCart