Hoover SteamVac Parts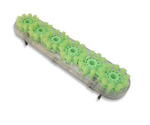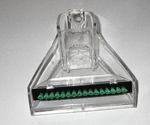 Genuine Hoover SteamVac hand spray nozzle / upholstery tool. Replacement for Hoover parts: 304593001 48445003 38613040 This steam vac attachment...
$14.99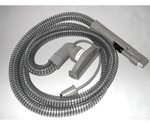 Hoover steam vac hose, part # 40309007. Genuine Hoover part. Fits most Hoover SteamVacs, including models, F5853, F5857, F5858, F5860, F5861, F5863....
$44.99

Pump assembly for Hoover shampoo / Steam Vac 5 Brush Models using Hoover replacement pump # 43582003 or Maytag # 90001326.Fits the following Hoover...
$29.99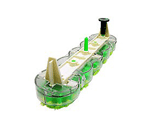 Replacement Hoover SteamVac Brush Block. This part has 5 brushes. Genuine Hoover part number 48437022. Fits all Hoover SteamVac Extractors that take...
$29.99